Product Description




	1. Inbound inspection of raw materials (to ensure product stability, uniformity, safety and durability)

Material testing: entrust third-party metallographic analysis and issue inspection report.

(2) Heat treatment stability of materials: H1025 (HRC35-40)

2. Lathe processing:

(1) Rough processing, through comprehensive self-inspection, patrol inspection, and finally 100% full-time inspection to ensure that the products flowing into the next process are complete.

(2) The finishing department is qualified. (Inter-process product turnover by special plastic turnover frame)

3. Processing and assembling of positioning choke holes

(1) Special fixture for drilling and reaming 2MM positioning choke holes in machining centers

(2) Pressure 2MM positioning Shaw of special tooling for press

Note In the second and third process above, the product drawing size is guaranteed by Sanfeng Digital Display External Diameter Micrometer, Starting Digital Vernier Caliper, Guanglu Digital Display Height Meter, Altimeter and Comparator.







	






1 Test pressure of spinneret, see this table.(MPa) High Hardness Spinnerets.Special Spinneret Component
Spinning fiber

Tile-shaped

Hat-shaped

Viscose

0.8

0.8

Vinylon

1.2

Acrylic

1.5
2 Spinneret finished hardness is more than HV180.
Note: the weight of the test is 0.98N and the holding time is 15s.
3 Surface roughness
a. Spinneret surface roughness Rz ≤ 0.4μmm
b. The rest of the surface roughness Rz ≤ 3.2μmm
4 Naked eye significantly pits, scars, creases and wavy are not allowed in the surface hole area of the spinneret which spinning short filament , non porous area allows a few defects.
The spinneret surface of spinning long filament is not allowed to be defective.
Note:
a. The hole area refers to the inner side of the hole group, and the edge of the outermost hole of the hole group adds a pitch-row to the enclosed area.
b. In addition to the above areas, the rest section is nonporous area.
5 For the hat-shaped spinneret, the flatness tolerance of the spinneret surface and the edge of the hat is shown in following table. (mm)
Diameter of the hat-shaped spinneret

Spinneret surface

Edge of the hat

≤Φ30

0.15

0.20

>Φ30~50

0.25

>Φ50~65

0.45

0.30

>Φ65

0.60
6 The spinneret holes are arranged evenly, and the straightness tolerance of the channel is 0.15mm.
Detailed Images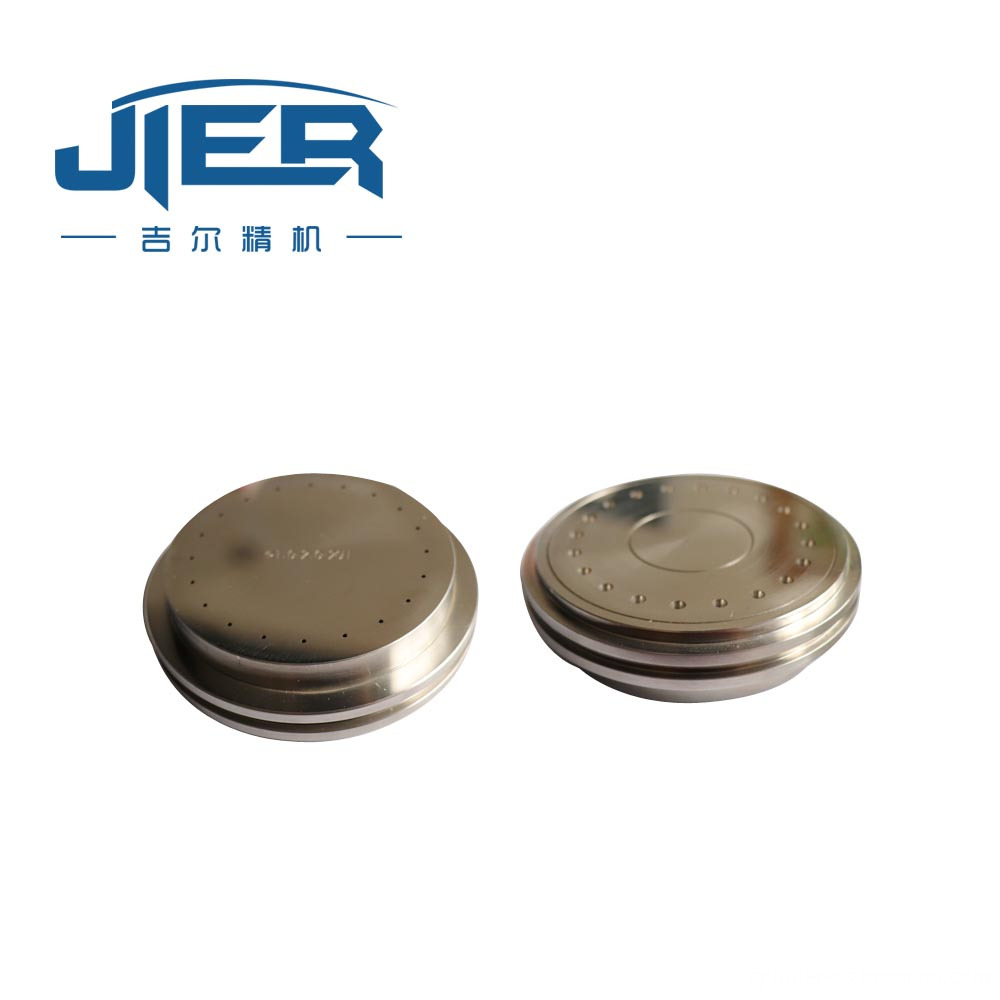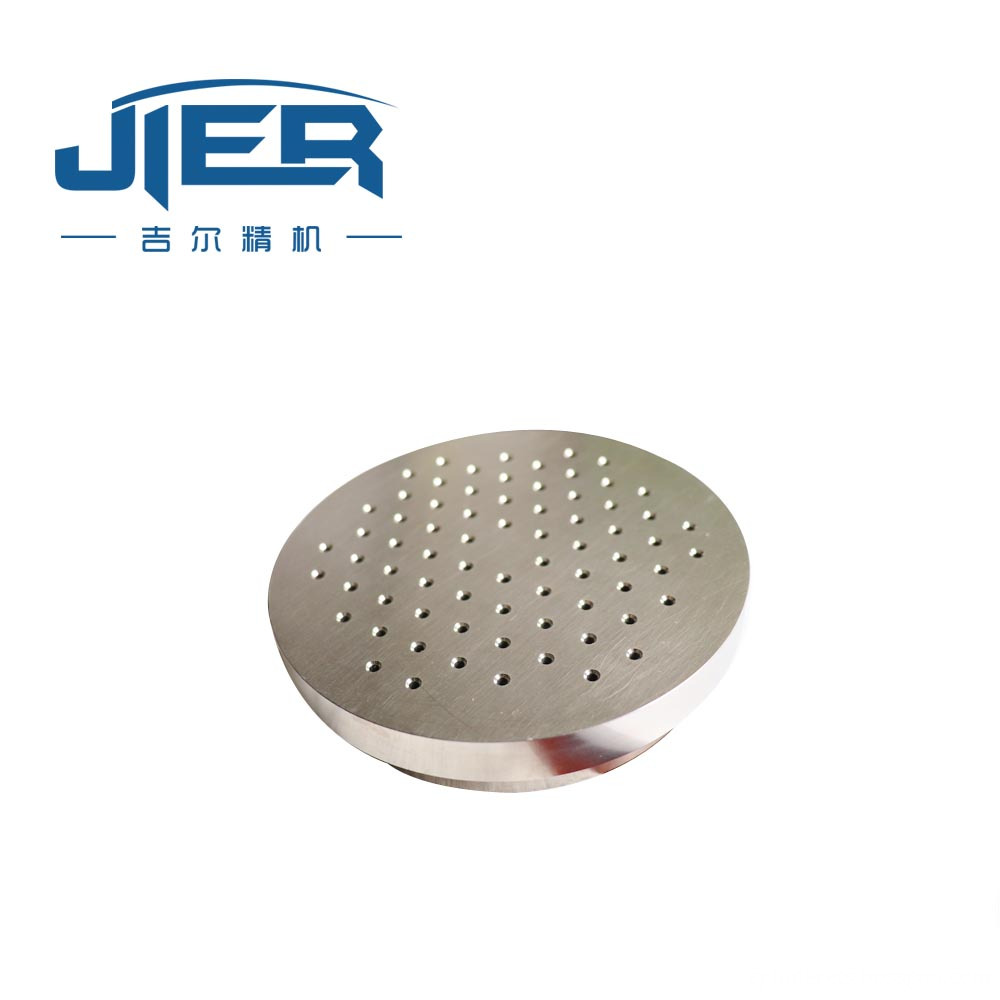 Our Services

OEM

Yes

Special Sizes or Shape

Yes

Customized packing

Yes

Sample

Can be offered or Made

Delivery time

Usually within 7-15 working days

Payment terms

T/T, Western Union, PayPal., Escrow, L/C

Optional Way of Transportation

Sea Transportation, Air Transportation

International Express: DHL,TNT,DEDEX,UPS,EMS
Why Choose Us?

Professional & experienced factory(over 20 years).
Professional design team& excellent sales team for your service;
Quick delivery& superior quality.
Alibaba golden supplier& SGS report.
FAQ
1. Are you factory/manufacturer or trader?
We are direct factory who owns production lines and workers. Everything is flexible and there is no need to worry about extra charges by the middle man or trader.
2. Which countries do you export to?
Our goods are mainly exported to Australia, Canada, UK, USA, Germany, Thailand,South Korea and so on.
3. Can I get free samples?
If the sample is available, yes, can be free. If unavailable, need to customize.
4. What is your minimum order quantity?
Actually there is no MOQ for our products. But usually we recommend a quantity based on the price which is easy to accept.
5. Which payment method you can accept?
Generally we adopt T/T, LC, Western Union, PayPal, Escrow and Money Gram.
Spinneret Carpet Plastic Extrusion Line
Single Color Spinneret
Single Color Carpet Making Machine
Spinneret For Making Pvc Carpet
Single Color Carpet Machine